2020 has been branded as the worst year in this century. Covid-19, crashing economies, multiple natural disasters and the list can go on and on. However, there is a ray of light in this darkness, and Meethi20, a unique campaign by the Web-Radio station, Meethi Mirchi highlights that. Instead of focusing on the negatives, why not shift our perspectives and see the positives?
By using the #Meethi20, tagging @MeethiMirchi and DM-ing them on Facebook and Instagram, share your moments of happiness aka Meethi Moments, and stand a chance to be featured on-air with Meethi Mirchi, on the social media pages of both Meethi Mirchi AND Radio Mirchi and even go LIVE with your favourite Mirchi RJs!
7 Reasons Why We Should Stop Hating on 2020:
1. Working from Home
While work from home can be annoying, it is also heavenly. Attending video meetings in your pajamas, binge-watching shows and movies during work hours, saving a LOT of money on travelling, not having to push and pull in trains, and being totally comfortable are some of the best things about WFH that we tend to ignore. Honestly, do you really miss wearing a stiff shirt, or worse… ironing it?
2. Learning Cool New Hobbies
Due to the lockdown, we barely leave our homes, and hence have a lot of free time. Most of us have picked up unique hobbies. Whether it's finally learning how to paint, reading books that have been on our list for decades, letting out our inner poet or even letting out our inner Shiamak Davar. Most of us have found innovative ways to keep busy, and this may have never happened if it wasn't for the curse of 2020.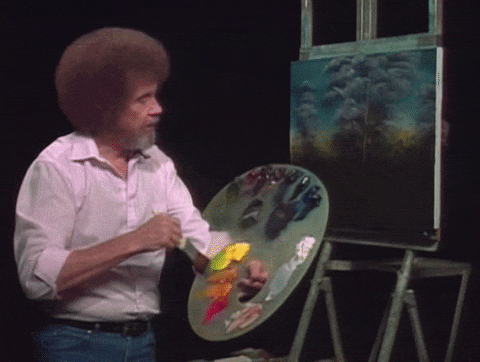 3. Becoming a Masterchef (…somewhat)
99.99% of the locked down janta has been locked down in their kitchens. Whether it's learning how to bake breads, roll rotis that aren't the shape of India or re-making the hostel-wali-maggi after years, we have all become Masterchefs in our own right. (seriously have you seen how many people are making money selling their food?) A woman doesn't belong in the kitchen, people who are locked down do.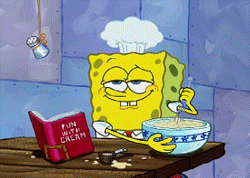 4. Forming New connections and re-connections
While we are physically distanced from others, we are mentally closer to them than ever. Online dating has shot up, gamers' chatrooms are blowing up and more friends are being made online. We even find ourselves on Zoom calls with those (possible crushes) we lost touch with decades ago. This is such a beautiful thing to come out of this pandemic, yet we fail to recognise it!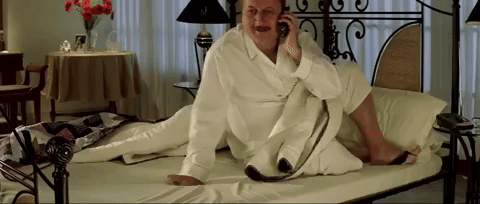 5. Being with family
Family keeps you safe, happy, well-fed and gives free food and housing. Many of us have moved back in with our families, and while they do get on our nerves, they are a blessing. Those who used to speak to their grandparents once a year, now watch Ramayan with them every single day, those who had a room to themselves, now share a room with all 3 of their siblings, and those who were disconnected with home, have now found their place.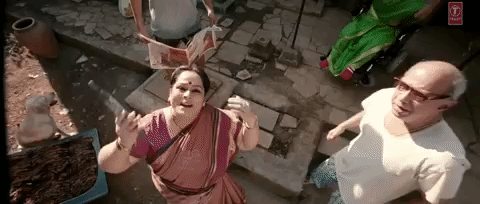 6. Lesser pollution and greater greenery
The air no longer smells of CNG, the sky is no longer a single dull shade of blue, the sea is no longer grey and the trees are no longer limp and brown. The roads are cleaner and the world is greener in 2020, and that is something we should most certainly be happy about.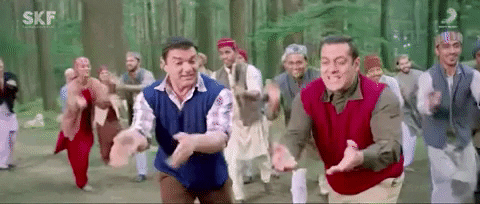 7. Becoming more self aware
Covid-19 has confined us to our homes and with ourselves. For many of us, this has brought about a much needed change. All this free time has made us realise where our happiness truly lies, and how to achieve it. Some of us have quit our well paying jobs, some of us have completely changed our jobs, some of us have finally gotten a job, some of us have even given out jobs and most of us have made it our job to only focus on ourselves and our mental well-being. None of this would have happened had it not been for 2020.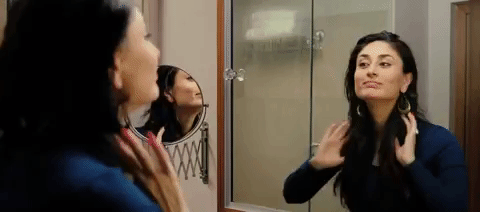 The #Meethi20 campaign isn't taking away from all the pain 2020 has caused, but merely asking us to shift our perspective to the gains we have gotten from it.
If you have a moment of positivity and happiness that has come out of 2020, send it in! Use the hashtag #Meethi20, tag and DM @MeethiMirchi on Instagram and Facebook and stand a chance to be featured on on-air with Meethi Mirchi, on the social media pages of both Meethi Mirchi AND Radio Mirchi and even go LIVE with your favourite Mirchi RJs!
Connect with Team Mirchi Play!
Instagram- @mirchiplay
Twitter- @MirchiPlay
Facebook- Mirchi Play
Email- contactus@mirchiplay.com