Social isolation has been difficult and most of us find ourselves struggling to get through the day. But through these dark times I found my beacon of light which I want to share with you all- Tiger King. A gripping miniseries documentary that is nothing short of absolute hellish madness.
If one were to ask me what this show was about, I would reply by saying, "What is this show NOT about". On the surface it seems to be a done-and-dusted Netflix true crime docu-series about a zoo owner accused of attempted murder, but that is actually a fraction of what really goes on. Throw in some exotic cats, homosexuality, a presidential race, murder, suicide, drugs, cults, lawsuits, diss tracks and even some good ol' espionage and then you'll have an episode of Tiger King.
Why It Deserved the 4/5
1. Joe Exotic, Carole Baskin, Doc Antle and EVERY other person on this show
Every person on this show was either missing a tooth, a limb, and/or a couple brain cells. Joe Exotic aka the Tiger King, the emotionally twisted, a cat-obsessed fanatic who had multiple husbands, and a lifelong dream of destroying animal rights activist Carole Baskin, who on the surface wanted to rescue cats but had something very sinister and icky about her. Then there was Doc "Bhagwan" Antle, your everyday exotic animal lover who was money minded and shrewd sex-cult leader as well. After a point I wondered if there was any normal person on this show. There wasn't. But these dynamic, starkly contrasting people were all connected and seeing their relationships pan out over the series was spectacular. They were all villains with agendas they would go to any lengths to fulfill. The drama between them was something no reality TV show could ever compete with.
2. The Crazy but Addictive Plots
An episode of Tiger King starts off with one plot line, but by the end of it branches into a million more. To give you a hint, let's look at Joe himself. He comes off as a loony hillbilly who loves tigers. He opens up his zoo in memory of his brother, then goes into debt, gets investors who eventually double cross him, gets 2 straight men to marry him (at the SAME time), distributes condoms as part of his presidential (yup, you read that right) campaign, and somewhere in the middle he plots an assassination. Or let's look at the story of angel investor, Jeff Lowe, who comes on board to save Joe Exotic's zoo, but soon enough he gets arrested for sneaking tigers into Vegas hotels, double crossing Joe, becoming a federal informant, getting his girlfriend pregnant and eventually picking out a sultry bilingual nanny. Tiger King does not have a story arc, but rather a story zig-zag. Every 15 minutes a 'WTF' moment will spring itself at you and leave you craving more.
3. The Songs, Melodies and Diss Tracks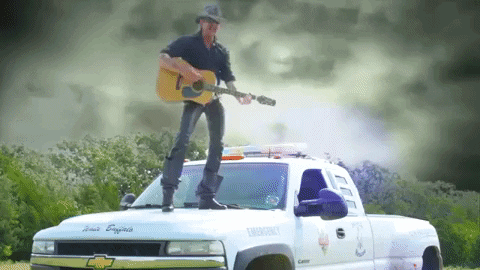 Despite the story zig-zag, the makers of Tiger King decided to throw songs in the mix. These tunes are performed, written and questionably lip synced by Joe Exotic, our protagonist in every episode, sometimes even featuring twice. Each song had a compelling music video which had creepy delights like him playing the guitar atop a car, shooting a blow-up doll and more. But what was interesting was that they added substance to the series and helped us further understand his twisted mind. They reinstated his deep love of tigers, his life choices and his passionate hatred for Carole Baskin, who he even openly accused of murder in his song "Here Kitty Kitty". These added humour but also helped us reason with him and his personality.
4. The Enmity between Carole Baskin and Joe Exotic
Despite the various twists and turns, the enmity between Joe Exotic and his arch nemesis Carole Baskin was the driving factor in this docu-series. Their hatred was monumental, you'd think it was scripted by a reality TV show producer. What they did to each other is probably something you would do to your worst enemy, but never actually could. The lawsuits, online exposes, wild murder allegations, assassination attempts, tiger laundering were just casual practices between them. Their vile, petty and never ending feud was admirable to a degree.

5. An Immersive Experience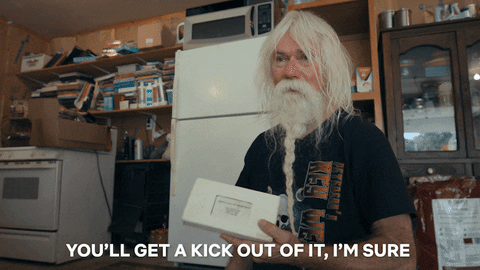 Tiger King has been shot and narrated so well that the watcher immerses himself in the drama. I got such a realistic feel of the atmosphere that I felt as if I was there, at the very heart of the conflict. Each story is told so well that instead of antagonizing these batsh*t crazy people, you find yourself not only empathizing, but also relating to some of them. Each episode left me craving for more and when it ended, I felt like a part of me had ended. Sounds dramatic, but that is exactly what Tiger King did to me.

Why it lost the 1/5
While I have praised Tiger King for its story zig-zag, it got too crooked by the end. It became haphazard and just lost all direction. The multiple plot lines merged in a messy way and left a lot of loose ends. Some elements were so bizarre that for the first time, they felt unreal and lost that shock value Tiger King had delivered so well till then. Like Joe's allegedly hired hit-man who decided to lose himself in strippers and booze instead of killing Carole, or like James Garretson, the strip club owner, who just became a random federal informant and decided to jet ski to James Bond music? I mean. What.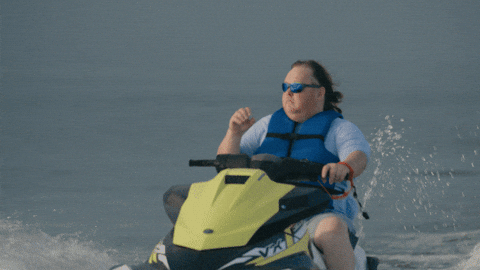 Overall, I thoroughly enjoyed Tiger King and I would recommend everyone see it. Social isolation and the nationwide lock down are slowly driving us mad, so why not add to that madness? Tiger King will make you forget about Covid-19, the crashing global economy, and frankly all logic. It is entertaining and addictive. Catch it on Netflix before some 'woke' third party petitions to take it down.
If you like what you see, slide into our DMs on https://www.instagram.com/mirchiplay/ 😉